SHTFPreparedness may collect a share of sales or other compensation from the links on this page.
Getting out into the woods is an essential part of being a survivalist. There is just no substitute for it. Now, we all come from different backgrounds and starting points. For some, a camping trip might be a massive undertaking. For others it might be necessary to do more.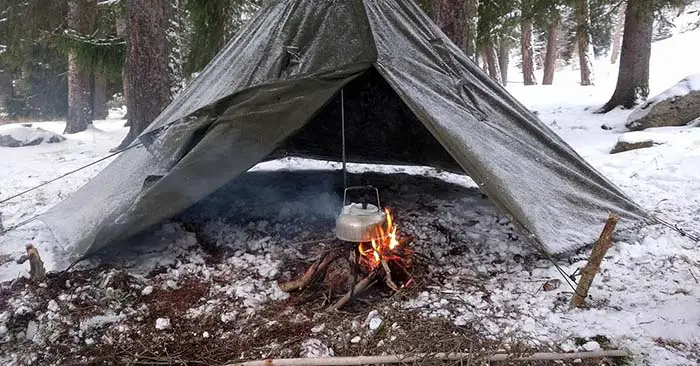 Where do you fall in all of that?
Do you think you have what it takes to get out and build a full-scale primitive bushcraft camp? This can be one of the more rewarding things that you can do when you are in the woods. The idea of creating a camp entirely of the woods you are standing in is pretty impressive.
If you like the idea of the primitive camp here are a few things that you are going to need to incorporate to make it work to its full potential.
Base Shelter
Your base shelter should be some sort of A-frame or lean-to structure. This area should be big enough for you to sleep in and maybe store a few things. It's very important for you to make this base shelter as water and weatherproof as possible.
Cooking Area
You will want to outfit some sort of area for cooking. This should probably include a tripod that you can use to hang your bush pot or other cooking pot. You will be sheltered and fed at this point. Things are pretty good there.
Raised Bed
Next comes bedtime. You really need to get yourself up off the ground. The ground steals heat and you will need so much insulation to beat the cold ground in a truly primitive environment. This can be made of a wood frame and logs that are all cut the same size and lined up.
The bushcraft camp can be one of the strongest tests of combined skills there is for you. Take it on!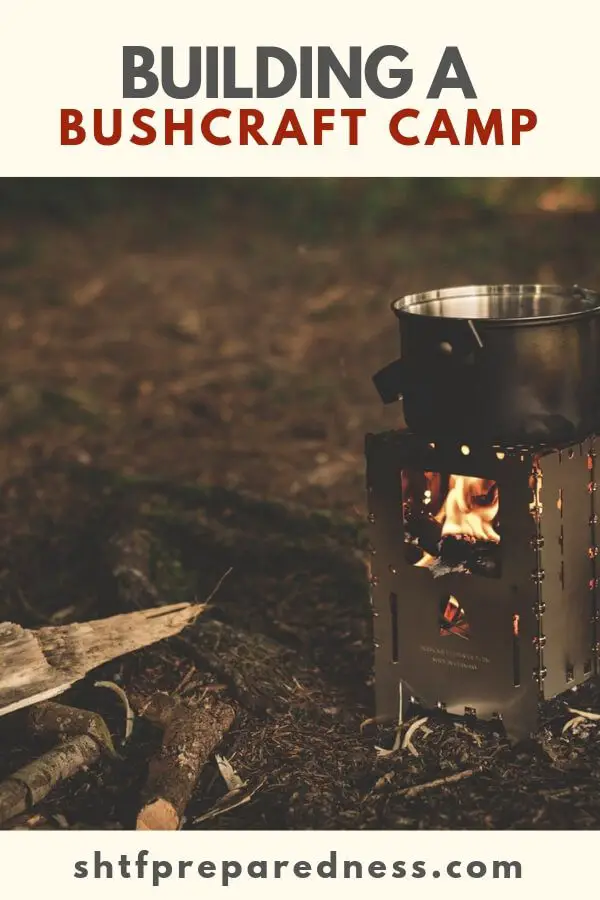 ---
Bonus: How to Make Pemmican, the Original Survival Food
Invented by the natives of North America pemmican was used by Indian scouts as well as early western explorers.
Native Americans spent a great deal of time on the go and depended on having portable, high-energy, highly nutritious, and filling foods that would last for long periods of time without refrigeration.
Pemmican is a portable, long-lasting, high-energy food. It's made of lean, dried meat that's crushed into powder and mixed with hot, rendered fat. This makes it one of the ultimate foods to have stockpiled for when SHTF or disaster strikes.
People really should avert their gaze from the modern survival thinking for just a bit and also look at how folks 150 years ago did it.
These guys were the last generation to practice basic things, for a living, that we call "survival skills" now.