SHTFPreparedness may collect a share of sales or other compensation from the links on this page.
We are going to need all the water solutions if we reach a point where water is not running in the tap for the long haul. Emergency canned water from Blue Can Water may be the solution.
Water is a problem for which you need many answers. If you see a water solution its almost always worth exploring from filters to containers to devices that pull water out of the air!
Storing potable water can be one of the trickiest parts of prepping. It is crucial to have water on hand, though, if the local water supply becomes contaminated or simply isn't accessible.
The problem with storing water is that the shelf life is typically short, and there's a risk of chemicals from the packaging leaching into the water.
Filtration and purification systems are good to have on hand, but they only benefit when there is an actual water supply. You should identify a nearby one.
Let's look at some other options for long term water storage.
Canned Water
Blue Can Emergency Water is a product on the market that offers you water with a 50-year shelf life. It's definitely worth considering and you can stock this stuff up to the rafters if need be.
These shelf-stable solutions are great for peace of mind.
Water Safe Containers
Cans aren't the only thing designed to store water. There are safe plastics that you can fill with tap water and store water for when that time comes.
Things like Waterbricks go a long way when trying to achieve this.
WaterBrick Blue Water Storage Container (6 pack) 3.5 Gallon
If you invest in these build up a little at a time as they can cost quite a bit of money.
Remember that you are going to need about 3 gallons of water per person per day. I know that sounds like more than what you have heard but take my word for it, this is what you want. Don't be silly and try to undercut your water needs.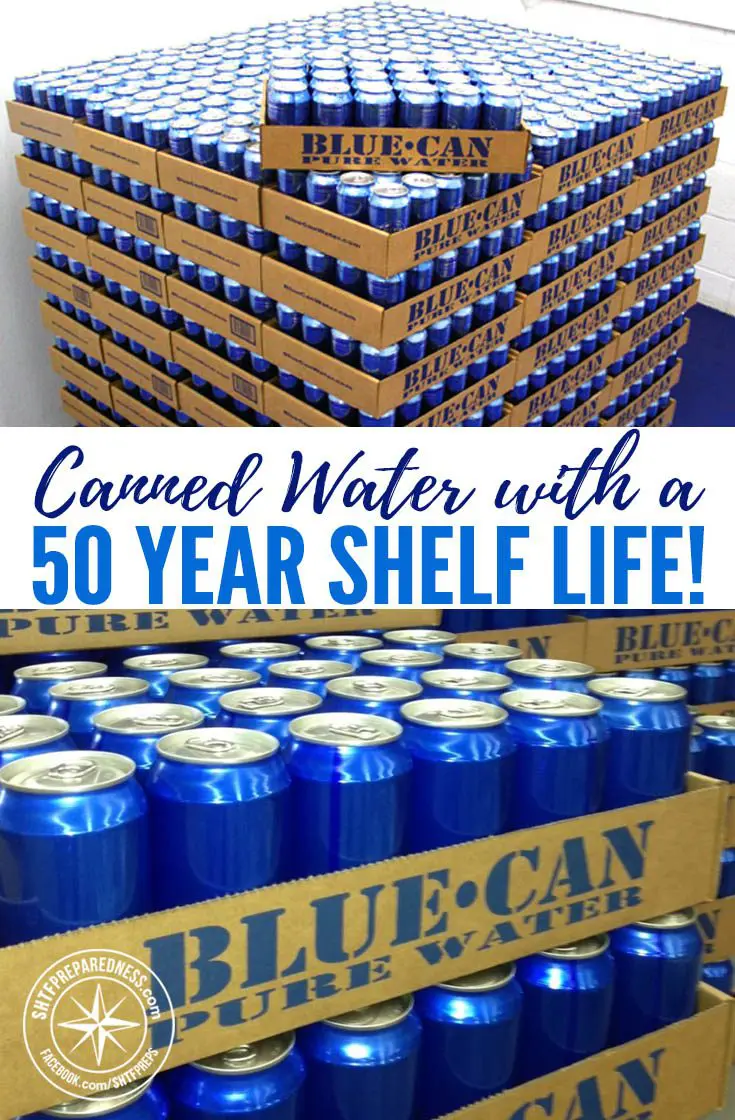 ---
Bonus: How to Make Pemmican, the Original Survival Food
Invented by the natives of North America pemmican was used by Indian scouts as well as early western explorers.
Native Americans spent a great deal of time on the go and depended on having portable, high-energy, highly nutritious, and filling foods that would last for long periods of time without refrigeration.
Pemmican is a portable, long-lasting, high-energy food. It's made of lean, dried meat that's crushed into powder and mixed with hot, rendered fat. This makes it one of the ultimate foods to have stockpiled for when SHTF or disaster strikes.
People really should avert their gaze from the modern survival thinking for just a bit and also look at how folks 150 years ago did it.
These guys were the last generation to practice basic things, for a living, that we call "survival skills" now.