Some of the links below are affiliate links. If you choose to make a purchase we may earn a small commission at no additional cost to you.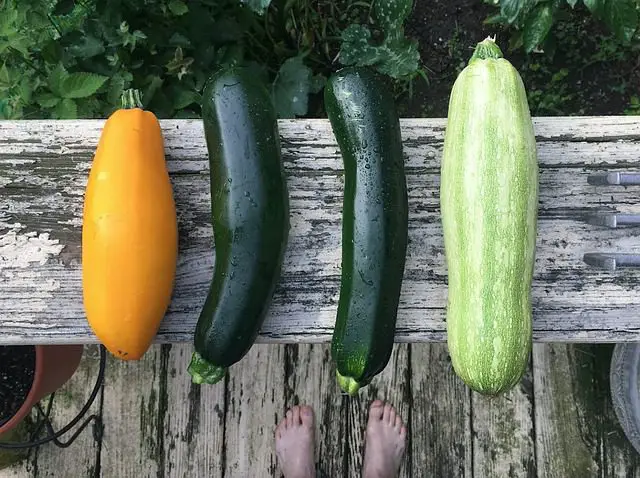 We love harvesting zucchini and squash every day and eat as much as we possibly can. We've had it raw in salads, made zucchini noodles (also known as zoodles), zucchini bread, squash patties, sauteed, soups, etc.  You name it, we made it. But there's only so much you can eat before you get silk of it.
What should you do with your extras? Give some to your family, neighbors, and friends. And once you've done that, it's time for a session of freezing zucchini and squash to save for later.
You may wonder what's the easiest way to freeze zucchini and squash for later.  Here are some questions I've had over the years:
can you freeze zucchini/squash  whole?
can you freeze zucchini/squash  noodles?
can you freeze zucchini/squash slices?
do you HAVE to blanch before freezing?
There are many ways you can freeze your squash and zucchini fruits, depending on how you want to use them later.
Here are 4 ways to freeze zucchini and squash for later enjoyment 😉