SHTFPreparedness may collect a share of sales or other compensation from the links on this page.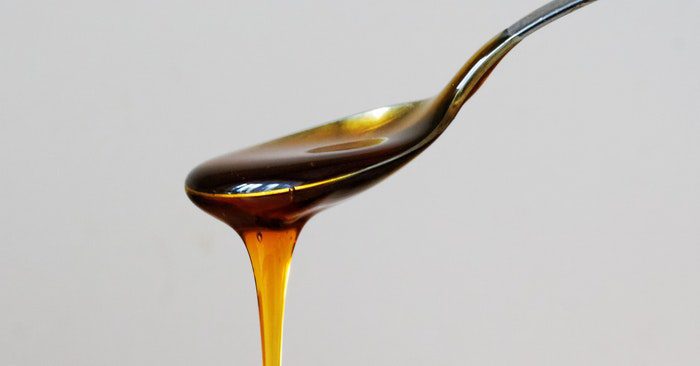 This incredible mixture not only kills bacteria it also promotes natural immune defenses. With only a few short instructions you can mix up this powerful natural medicine.
With ingredients like natural honey, apple cider vinegar, lemon rind, turmeric, and black pepper, which you may have lying around already, this recipe is the perfect go-to solution for when a cold is brewing.
Using natural products versus the store-bought ones is so important because of the quality. They work so well with your body's immune system. Why would you want to put metals, chemicals and god knows what other crap into your body that will most likely cause problems later on in life?
Here at SHTFPreparedness, we are not doctors but we know a good natural remedy when we see one.
Making Golden Honey
You will need the following ingredients
3.5 ounces of honey
1 TBSP of turmeric
1 TSP of black pepper
1 TSP of apple cider vinegar
2 strips of lemon rind
Instructions:
Mix all the ingredients together and store in an airtight container. One of the best means of storage is a small mason jar.
When to Use Golden Honey
Golden honey should be taken at the first sign of a cold or flu symptom. This mixture is designed to boost immunity and fight off things like inflammation in the body. There is not a single ingredient in this mix that can do you harm so you can take this a few times a day.
A tsp at a time should do you just fine.
If you find that this works you can always up the dosage and multiply the recipe to get more out of your batch. Maybe a half-gallon mason jar is something that you want to have on hand. You can do a lot of treating if you have that kind of quantity.
Might be something worth bartering, too!
---
Bonus: How To Grow a Backyard Supermarket
Having a backyard supermarket will allow you to grow pork and beef, chicken, organic eggs, non-GMO fresh fruits and veggies, including all the essential components you need to make your food staples, desserts, and even drinks.
If you are willing to put in a little elbow grease, this isn't too good to be true. The good news is that some of this can be automated.
Our great-grandfathers and great-grandmothers did this every single day. It's called "homesteading", and it can help you save money on food, furniture, tools, clothes, and much more!
This is as self-sufficient as it gets. Watch this eye-opening video to learn more:
Homesteading will take you back to the roots of your ancestors. It's not only a healthy, stress-reducing pursuit, it's a lifestyle.