SHTFPreparedness may collect a share of sales or other compensation from the links on this page.
The word prepper became synonymous with a certain brand of emergency preparedness in 2012. This was due in large part to the Nat Geo Doomsday Preppers television show. It was still pretty early in the reality tv game and many people weren't quite sure how much of this new thing was staged and manipulated.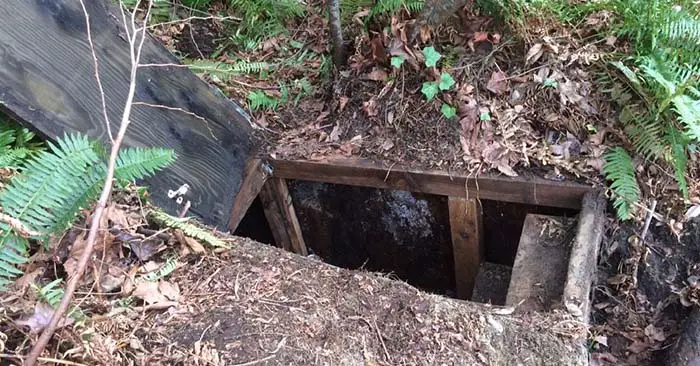 One of the items that became synonymous with preppers were their doomsday bunkers. This is funny because a bunker is a serious investment and something that most of the estimated 2 million preppers would struggle to afford.
Fast forward nearly 10 years and a lot has changed in the landscape of prepping. One such is that people are starting to understand what a real prepper is. They are also coming to the realization that the time to prepare for natural disaster is huge.
Bunkers are Cheaper
Now we are dealing with a world where bunkers are easier and cheaper to acquire. That means a small bunker could be something worth considering. While you might not be able to find yourself the king of bunkers you could certainly
Bunkers Expand Storage
Maybe you are maxed out on storage potential in your home. A bunker offers great options in terms of storage and OPSEC. If you face a tornado you have an option but, in the meantime, you have the ability to store preps out of the sight of neighbors and anyone else you don't want to know about them.
Bunkers don't Mean the End is Near
We have to get past the idea that a bunker means the world is ending to an end. Its just a fortified storage area and a hedge against tornadoes. That is something to consider. Of course, the word conjures things up but we are in control of words. Maybe its time to consider a bunker of your own.
---
Bonus: How to Make Pemmican, the Original Survival Food
Invented by the natives of North America pemmican was used by Indian scouts as well as early western explorers.
Native Americans spent a great deal of time on the go and depended on having portable, high-energy, highly nutritious, and filling foods that would last for long periods of time without refrigeration.
Pemmican is a portable, long-lasting, high-energy food. It's made of lean, dried meat that's crushed into powder and mixed with hot, rendered fat. This makes it one of the ultimate foods to have stockpiled for when SHTF or disaster strikes.
People really should avert their gaze from the modern survival thinking for just a bit and also look at how folks 150 years ago did it.
These guys were the last generation to practice basic things, for a living, that we call "survival skills" now.