SHTFPreparedness may collect a share of sales or other compensation from the links on this page.
Water is the most essential thing we need for life. Without water we will die within 3 days.
Knowing how to install a water well is vital if not the most essential knowledge we could ever have stored in our brain.
Having a well dug and installed can easily cost you over 10k dollars. Even more, if they have to dig deeper.
Now, digging a well isn't easy work, quite opposite actually. The end results of fresh drinking water outweigh the back-breaking digging though.
Building a well isn't as hard as we all think. I found a brilliant article over at offthegridnews with instructions on how to install your own well.
Print this info off and put it in your emergency binder for later use if you can't build one right now.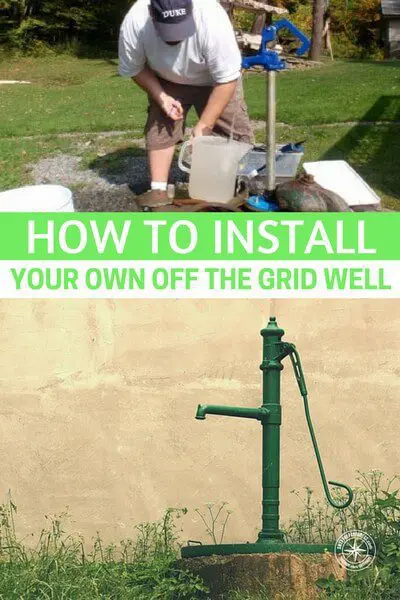 ---
Bonus: How To Grow a Backyard Supermarket
Having a backyard supermarket will allow you to grow pork and beef, chicken, organic eggs, non-GMO fresh fruits and veggies, including all the essential components you need to make your food staples, desserts, and even drinks.
If you are willing to put in a little elbow grease, this isn't too good to be true. The good news is that some of this can be automated.
Our great-grandfathers and great-grandmothers did this every single day. It's called "homesteading", and it can help you save money on food, furniture, tools, clothes, and much more!
This is as self-sufficient as it gets. Watch this eye-opening video to learn more:
Homesteading will take you back to the roots of your ancestors. It's not only a healthy, stress-reducing pursuit, it's a lifestyle.