SHTFPreparedness may collect a share of sales or other compensation from the links on this page.
It's easy to go crazy buying flowers and shrubs to add beauty to your landscape. Curb appeal is important, especially if you're planning to sell your home. But by landscaping with food you can have a bit of both worlds: a beautiful lawn and food for the family.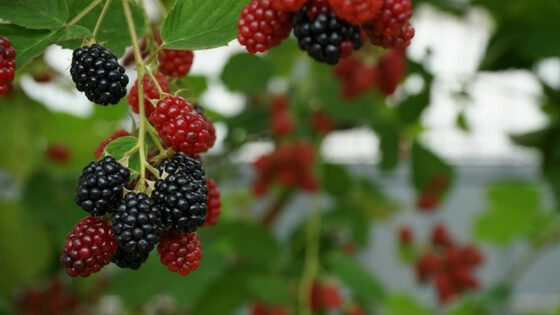 Landscaping With Food
There are many benefits to edible landscaping. Here are just a few:
it's safer for kids (no need for chemicals, like a lawn needs)
saves money
better for your health
beneficial for the environment
Wonder what food you could plant that looks good? There are lots of options: fruit trees, berries, edible flowers, kitchen herbs, etc.
Just imagine going out in your backyard and picking a fresh, soft, delicious peach, or a crisp apple. You can make apple pies and butter in the fall. You can eat blueberries all summer long. Likewise, enjoy herbs all year long by drying them.
There's no better feeling than growing your own food, and skipping lawn mowing!
---
Bonus: How To Grow a Backyard Supermarket
Having a backyard supermarket will allow you to grow pork and beef, chicken, organic eggs, non-GMO fresh fruits and veggies, including all the essential components you need to make your food staples, desserts, and even drinks.
If you are willing to put in a little elbow grease, this isn't too good to be true. The good news is that some of this can be automated.
Our great-grandfathers and great-grandmothers did this every single day. It's called "homesteading", and it can help you save money on food, furniture, tools, clothes, and much more!
This is as self-sufficient as it gets. Watch this eye-opening video to learn more:
Homesteading will take you back to the roots of your ancestors. It's not only a healthy, stress-reducing pursuit, it's a lifestyle.