SHTFPreparedness may collect a share of sales or other compensation from the links on this page.
How To Make A Survival Bow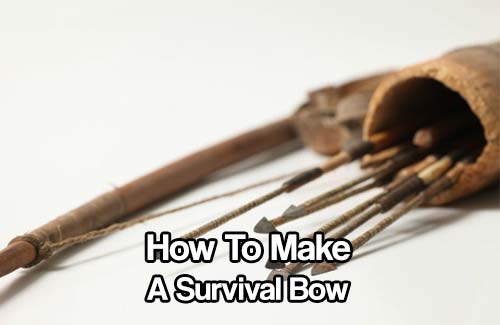 Knowing how to make a survival bow is a great skill set to have. Making one is so easy even your kids should learn this. Having a bow and arrow in an emergency will increase your chances of survival significantly. In fact it could mean the difference between no food and thriving.
I have made many of these in the past and I loved every single one of them. I am going to be teaching my son how to make one in the fall and I cant wait!
The bow and arrow are an effecting weapon to have because it increases the distance between you and the prey, this betters your chances of actually catching an animal.
Check out how to make a survival bow and straight flying arrows in the link below. It is a great article and if you have no time to make one now, book mark it for later reading.