SHTFPreparedness may collect a share of sales or other compensation from the links on this page.
With all the information available nowadays, people can now do things on their own. There are many projects DIY lovers can do on their own, rather than pay a professional. Here are 5 must have power tools for DIY lovers.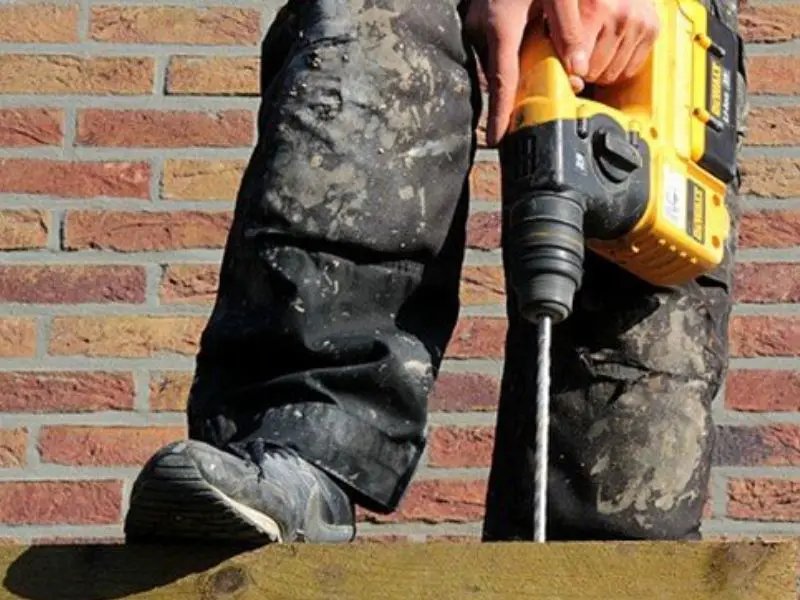 These days, most homeowners can fix thinks around the house. There are a lot of advantages to knowing how to fix things at home.
You can save time and money. You can also live confidently knowing that you are in control of the different things that are happening on your property.
So … you know how to fix things in your home. But do you know which tools to use? Do you know how to use them?
Woodwork can be an easy task provided that there are saw and other small materials that are needed for the work.
Another thing that you need to consider is the type of materials used in building some of the furniture and other things that you will find at home. Some are made of metals and other materials that are not flexible. For other stuff that is made of plastic, it is not easy to cut or to make some changes to it.
It needs tools that are specially made for it. With advancements in technology, there are a lot of tools that are now made especially for these materials. Read on to learn about different tools that will make work easier for you.
Must Have Power Tools For DIY Projects
1. Circular Saw
15-Amp 7-1/4-Inch Circular Saw w/ Single Beam Laser Guide
Makita 5007Mg Magnesium 7-1/4-Inch Circular Saw
DEWALT 20V MAX 7-1/4-Inch Circular Saw with Brake
This is a type of saw that with a toothed blade. It functions in a circular manner and it can be used to cut different materials such as wood, plastic and even metal.
This one of those power tools you should have in your DIY toolbox. You can use it to fix many things around the house.
2. Band Saw
WEN 3962 Two-Speed Band Saw w/ Stand & Work Light
SKIL 3386-01 2.5-Amp 9-Inch Band Saw
A band saw comes with a long and sharp blade that is extended to two wheels. The metal used for cutting is continuous and it can be used for different materials, such as metal, wood, and lumber.
The rotating wheel attached to it helps in the exactness and filtered edges.
Its versatility is one of its best features. You will be able to cut more than one type of material. Aside from that, band saws also come in different sizes.
It is also powered by electricity. This means you can make sure that you will be able to finish the bulk of the work you have in a lesser period of time.
3. Router
DEWALT 20V Max XR Cordless Router, Brushless
Bosch Benchtop Router Table RA1181
Routers have so many uses!
A router can create and smooth a curve or rounded edges like no other power tool. And unless you are an expert in carving, a router will create the perfect molding for ceilings, baseboards and even wainscoting.
You can use routers for almost any task including cut grooves, drill holes, establish edges, cut dadoes and rabbets that create perfect joints, and many other uses.
4. Miter Saw
Metabo HPT C10FCGS 10
DEWALT Sliding Compound Miter Saw
If your task is related to mold and trimming, you can use a miter saw. This is also called a chop saw and it has been one of the earliest creations in the saw industry.
A power miter saw is one of the modern innovations. This drop down saw is used in trimming accurately. This type of saw comes with a miter index that can be adjusted by angle. This way, the measurement and the cut are going to be accurate.
5. Power Drill
Cordless Drill / Driver with 30-Piece Accessories (LD120VA)
DEWALT 20V MAX Cordless Drill / Driver Kit (DCD771C2)
Cordless Drill Driver Kit, 20V Max Impact Hammer Drill Set w/ Lithium-Ion Battery
A power drill is one of the most important tools that you need at home. Even if you are not going to engage yourself in some major home improvement activities, you still need a power drill.
Need to punch some holes? Use your power drill!
Power drills are not just for construction workers, but also for those of us who love DIY home projects.
Conclusion
Consider getting some of these as an investment for your home. They will help you save money and allow you to get things done on time.
You won't need to wait for a handyman to fix simple things anymore.
---
Bonus: How To Grow a Backyard Supermarket
Having a backyard supermarket will allow you to grow pork and beef, chicken, organic eggs, non-GMO fresh fruits and veggies, including all the essential components you need to make your food staples, desserts, and even drinks.
If you are willing to put in a little elbow grease, this isn't too good to be true. The good news is that some of this can be automated.
Our great-grandfathers and great-grandmothers did this every single day. It's called "homesteading", and it can help you save money on food, furniture, tools, clothes, and much more!
This is as self-sufficient as it gets. Watch this eye-opening video to learn more:
Homesteading will take you back to the roots of your ancestors. It's not only a healthy, stress-reducing pursuit, it's a lifestyle.