SHTFPreparedness may collect a share of sales or other compensation from the links on this page.
Technology has entered into our lives at all levels. If we allowed it to it would run our entire life. It may one day. That could scare you or it might be a welcome chance.
This same tech has made its way into the prepping world and we have to really consider what we are willing to use and what we might not be.
Online Shopping
Most of us are already shopping online and many don't consider this a technological advance for preppers. Of course, it is! You can buy anything you want, no matter how obscure, and have it in an instant.
It has changed the way we prepare but it also leaves a trail right to everything we have and have purchased
Inventories
There are a number of online companies that are helping people keep track of their preps. Now it might be something that people shake their heads at or give a thumbs down but I want you to consider something.
If your choice is to keep a powerful inventory on a prepping resource site like Bunker Days or not have an inventory at all, what's better? For most of us inventory is just a pipe dream because of time. If we can find tech that makes it easier it seems more beneficial to take advantage of it.
Is OPSEC Dead?
With all of this technology we have to be honest about OPSEC. With the advent of intrusive technology its important to ask if we are capable of keeping up a legitimate OPSEC at all. It would seem that we either need to change what OPSEC looks like or just forget about that part altogether.
Only the most serious and secretive prepper can exist in this world. All purchases would need to be made in cash and limited contact with the outside world would have to be made. Its really tough. It can be done but I don't know who would be crazy enough to do it.
---
Bonus: Root Cellar That Can Be Used as a Bunker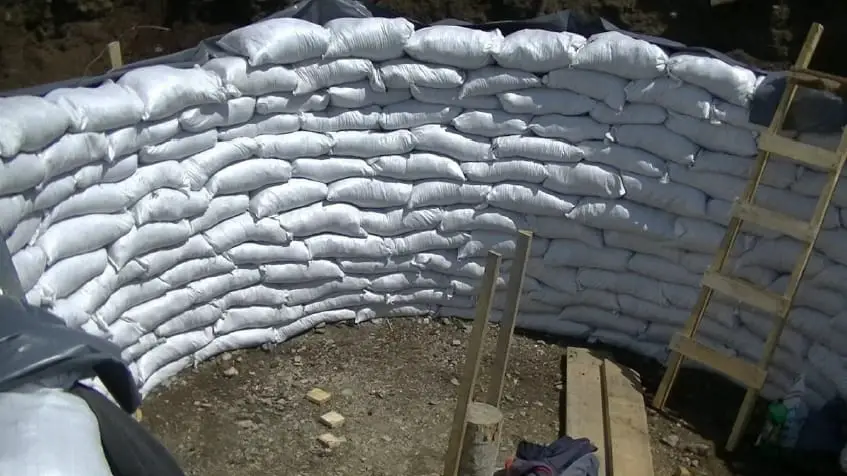 If you can't afford the box culvert option you can look into is building a backyard root cellar that can be used as a bunker.
If you want to learn how to build a backyard bunker like your grandparents had, without breaking the bank, then check out Easy Cellar.
Easy Cellar will show you:
How to choose the ideal site
Cost-effective building methods
How to protect your bunker from nuclear blast and fallout
How to conceal your bunker
Affordable basic life support options
Easy Cellar will also show you how a veteran, with only $421, built a small nuclear bunker in his backyard.