SHTFPreparedness may collect a share of sales or other compensation from the links on this page.
There are some incredible tools hitting the market every year. The tactical market is deeper than what we often get a look at. Let's look at some tactical tools that don't include a knife or a flashlight.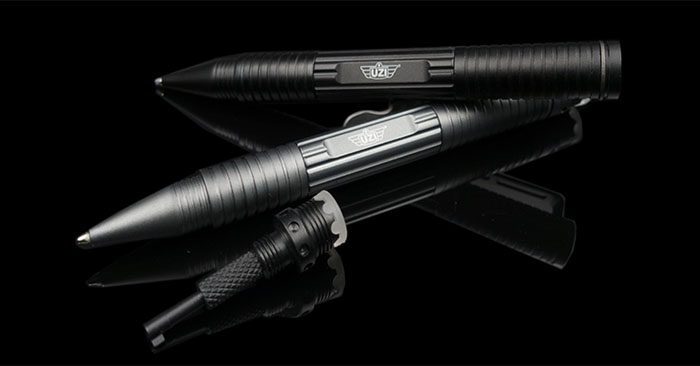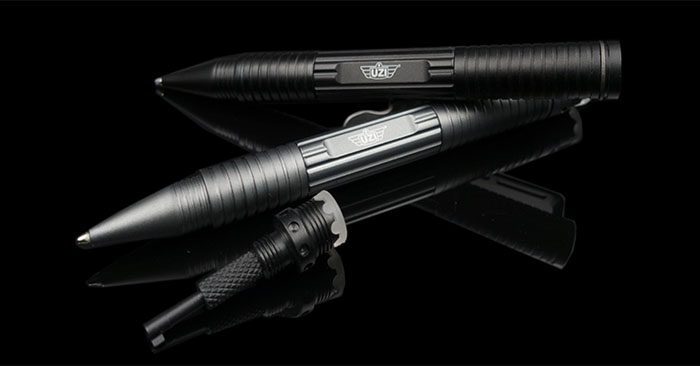 When you hear the word TACTICAL you get a certain taste in your mouth. For the longest time, it left me with a very bitter taste in my mouth. That said, after eating in the back door I have come to enjoy the market and the benefits that can be brought to your preparedness efforts.
Must Have Tactical Tools For Serious Preppers
This year, one of the biggest winners is an affordable night vision monocle from Firefield. This gives civilians an incredible edge that used to run thousands of dollars. It's an interesting blend of technology and value. This is your typical wavemaker in the tactical market.
Still, there are great items out there that never make the tables at the SHOT show or the basic tactical articles that rate well. This is an issue for a guy like me. I want to take the time to shed light on a few new tactical products that are on the market this year. I am hoping to bring you items that you have not seen before.
Covered 6 Personal Defense Shield
Born of the fear created by active shooters, this personal defense shield is collapsible and offers a number of options to the owner.  It's a great idea and could provide a new level of security to the work and school environment. Sadly, these shields could become employer-issued someday.
The shield has been touted as having resistance to the following calibers:
9mm
40cal
.45ACP
00 buck
12GA slugs
It also features an LED light that will blind your attacker or assist you in the dark if you find yourself in such a situation. The folding shield can fit in a briefcase and may be one of the best options for storage at your desk.
Just so you understand, if you are shot while holding one of these shields you will still suffer severe injury, but the bullets will not penetrate your skin. It will probably be like getting hit with a hammer or worse. Still, it could be the difference between life and death.
Combat One Military All Purpose Hygiene
Don't tell me your loadout doesn't contain something for personal hygiene? I told you we would look at some great items for your tactical loadout in 2017 that would turn your head.
This Combat One system is highly regarded by the spec ops soldiers serving in the Military. Its tested and effective system will keep you clean and keep your head in the game.
Combat One puts it like this:
"Combat One is the total body safe hygiene system that not only helps our warriors stay clean in austere environments but also elevates their effectiveness. By keeping warriors clean, protecting their skin, reducing water loss, and helping support the skin's natural defensive properties, Combat One keeps them operating at peak levels."
Whether you decide to go with a skin bundle or just use the pieces of this powerful system you will find the solution you have been looking for. There is no water needed and you can take care of your hygienic needs fast and easy.
They offer a powerful Field Spray which can be used to hit problem areas. The Field Foam is more of a lather that spreads around easily. Finally, the Tactical Bath utilizes wipes moistened with the effective formula to give you that clean feeling and remove dirt and grime.
Don't discount hygiene. It's one of the less known tactical tools. Every year the military loses tons of men to illness and injury due to poor personal hygiene. Come prepared with Combat One.
UZI Tactical Pen
For a long time, I was on the fence about these tactical pens. They seemed to be a bit egregious. The idea that any pen, no matter the modifications, is going to get me out of a tough spot, seemed silly. Many feel the same way. And with the advent of the concealed carry license, I understand them.
Until you are faced with a situation where you cannot bring your weapon or it must be too far away to defend you.
Are you visiting an amusement park or event? What about a nice long airplane to another country? Suddenly that tactical pen sounds pretty alluring.
I particularly like this new model by UZI. The Defender is made of aircraft-grade aluminum. This pen has many features including the DNA catcher on the opposite end of the pen. This is great for inflicting pain as well as taking a little piece of the perpetrator with you for the police or authorities.
The pen itself is designed to stop attackers as well. For me, it was the secret screw-off compartment that features a handcuff key that made this part of my collection.
The UZI is a durable tactical pen and with the inclusion of the key, it makes for a powerful addition to your EDC that can affect self-defense as well as escape and evasion.
IRONLACE
When you talk about escape and evasion, the last thing that comes to mind is probably shoelaces.
The truth is, these unbreakable laces are an incredible thing to have in your arsenal. Whether it's duct tape, zip ties or other improvised weaponry, these laces will act as a friction saw to get you out of a tight place fast.
They are incredibly durable and will serve their purpose as laces as well. Even though the worst terrain and conditions.
With Ironlace you will have tensile strength and serious power behind your laces. These can be used as mentioned above, or for a number of cordage issues.
Imagine having these at your disposal in a survival situation when you need to build a shelter. Binding a quick lean-to with these laces would offer you sturdy shelter in a hurry.
While these laces were not in your tactical budget, if you are looking for something that people aren't expecting,  the Ironlace could provide that.
Enjoy this impressive customer testimonial:
"I have a pair of Danner boots that cut through KEVLAR laces in a few months. Replaced them with Ironlaces and these have not started fraying in 3 months. The only drawback is the color loss over time, but it's not a big deal. Want to pick up another pair for my Smoke-jumpers soon too. Wildland seasons coming and I don't want my laces breaking on a fire or around the station."
I hope you have enjoyed this powerful collection of tactical tools. You will find that it's not always the most obvious addition that rounds a system out to completion. Sometimes you have to search for that thing that isn't right in front of you. I hope you enjoy this look at these "less than common" tactical tools.