SHTFPreparedness may collect a share of sales or other compensation from the links on this page.
If the lights go out or if a serious disaster strikes how will you know what's going on? Do you have a communication method that will help without the aid of electricity or Wi-Fi? Many preppers have powerful radios that use the power of the sun to keep them charged.
These are great options for incoming information but what about your outgoing thoughts, questions, and needs. Communication is one of the most important parts of dealing with a disaster.
Let's look at the 4 T's of Emergency Communications:
Type of Disaster
We have to first look at the type of disaster we are dealing with. That will affect communications significantly. For example, if you are counting on using all your comms options and an EMP busts most of your gear, well, it's time for another plan!
The type of disaster is critical.
Time Systems are Down
The duration systems are down will play a huge roll in how you react. You might not be so concerned about comms systems being down if it's only for a couple of hours. You might not even notice it! If you can get texts through it might not be a big deal either.
This will be very different if you experience a scenario where the systems are down for a day and you need to reach your loved ones.
Yaesu Ft-8900R Quad Band Hi Power FM Amateur Ham Radio Transceiver 2M / 6M/ 10M / 70cm!
Type of Comms
What comms are you going to use in a disaster? What do you have available to you at the moment?
If a disaster strikes right now, how would you communicate with others? Now is the time to commit to new skills and methods of comms. Choose what you are going to buy and learn. Get started now.
Training
The last thing to visit on this list is our comms methods. How are we going to factor in training and using our comms gear so that you have skills needed in the future?
Comms are very important but also can be very limited depending on disaster.
---
Bonus: Root Cellar That Can Be Used as a Bunker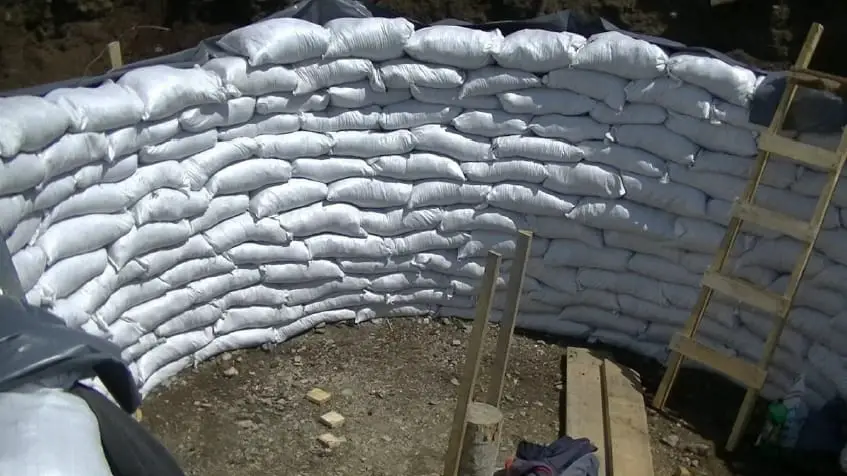 If you can't afford the box culvert option you can look into is building a backyard root cellar that can be used as a bunker.
If you want to learn how to build a backyard bunker like your grandparents had, without breaking the bank, then check out Easy Cellar.
Easy Cellar will show you:
How to choose the ideal site
Cost-effective building methods
How to protect your bunker from nuclear blast and fallout
How to conceal your bunker
Affordable basic life support options
Easy Cellar will also show you how a veteran, with only $421, built a small nuclear bunker in his backyard.