SHTFPreparedness may collect a share of sales or other compensation from the links on this page.
The Ying and the Yang of it all is very interesting. What are we doing with all this stocking of food and layering of ammunition?
It can all seem very out of proportion when you get down to it. That is, until another round of active shootings, riots or natural disasters.
There is also a balance of OPSEC and prepping. How much of what we do should we keep quiet?
There is the argument that no one should know you prep because they will come for what you have in times of need. There is the other argument that people are going to need to prepare in mass to survive what is coming.
So how do we balance OPSEC and prepping?
Tell Some but Not All
I think it's important to speak on your passion for preparedness. You should not hide who or what you are. You have to live honestly. However, you dont need to detail everything.
You can easily talk to your neighbors about preparing for hurricanes or the riots that happen in our society. You dont have to tell them you have 1 million calories in your basement and a bugout location in the mountains.
The Urban Homestead
You could also take the angle of the urban homesteader. You could be growing gardens, raising hens and goats and even keeping bees. This one aspect of your life could present who you are to the people around you.
You could even espouse the benefits of living a self-reliant lifestyle. That doesn't mean that you have to give up your full hand to everyone around you.
OPSEC is an important part of prepping. Whether for the threats of being approached or attacked in times of calamity or being questioned and bothered in times of peace, we need to keep some secrets.
However, preppers do hold the answers to many of the problems people have this day and age.
---
Bonus: Root Cellar That Can Be Used as a Bunker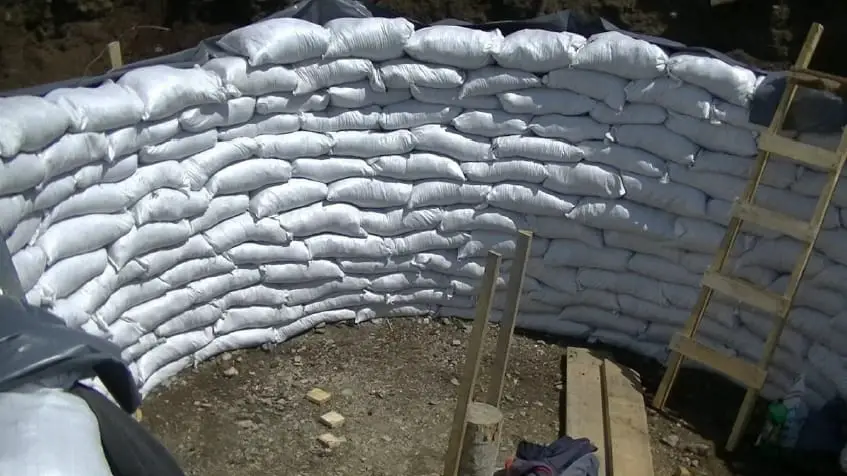 If you can't afford the box culvert option you can look into is building a backyard root cellar that can be used as a bunker.
If you want to learn how to build a backyard bunker like your grandparents had, without breaking the bank, then check out Easy Cellar.
Easy Cellar will show you:
How to choose the ideal site
Cost-effective building methods
How to protect your bunker from nuclear blast and fallout
How to conceal your bunker
Affordable basic life support options
Easy Cellar will also show you how a veteran, with only $421, built a small nuclear bunker in his backyard.