SHTFPreparedness may collect a share of sales or other compensation from the links on this page.
There has been an explosion in urban readiness thanks to the concept of the EDC. It has basically become fashionable if nothing else.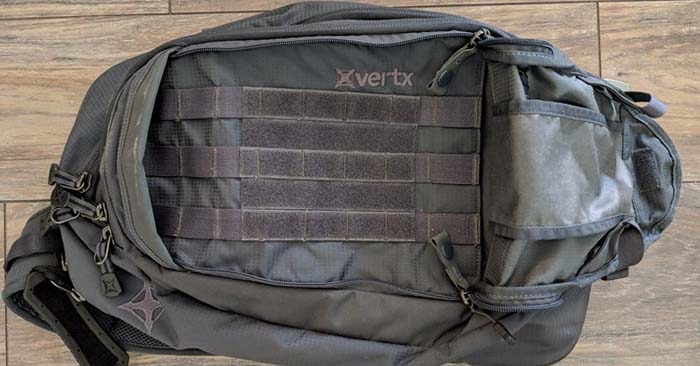 For the longest time men were keys and wallet to the end of time. Now there are wallets that double as multi-tools.
In today's modern age, working in an urban environment is a serious matter. It means wading with millions of other Americans through the tricky concrete jungles and, hopefully, arriving home in one piece when its all said and done.
If you are in the heart of a big city and a disaster strikes, you are going to need things. Your biggest motivation is going to be to get as far away from that swell of humanity as possible. That takes some coordination.
Why not create your own urban every day carry pack to assure you are prepared for the worst. Now, this can be in a backpack or a messenger bag.
Long gone are the days when a man's choice of bag should be mocked. You can find very discreet bags like the Vertx commuter sling that will handle all your needs and won't make you look like you are ready for war.
Vertx EDC Commuter Bag, Smoke Grey, One Size
So, what goes into your ready pack?
Personal Hygiene
First Aid Items
Power Banks
Backup Cords
Multi-Tool
Duct Tape
Headlamp
OTC Meds
Shemagh
The list can go on and on. Really, you want survival basics like food, water, and backup power but also those items that pertain to your personal needs. These are just as important. Building a truly efficient EDC pack is about tailoring it to your specific needs.
Look, times have changed. Don't be afraid to carry a bag each day and fill it with all the things you might need in the face of a true disaster.
---
Bonus: How to Make Pemmican, the Original Survival Food
Invented by the natives of North America pemmican was used by Indian scouts as well as early western explorers.
Native Americans spent a great deal of time on the go and depended on having portable, high-energy, highly nutritious, and filling foods that would last for long periods of time without refrigeration.
Pemmican is a portable, long-lasting, high-energy food. It's made of lean, dried meat that's crushed into powder and mixed with hot, rendered fat. This makes it one of the ultimate foods to have stockpiled for when SHTF or disaster strikes.
People really should avert their gaze from the modern survival thinking for just a bit and also look at how folks 150 years ago did it.
These guys were the last generation to practice basic things, for a living, that we call "survival skills" now.