SHTFPreparedness may collect a share of sales or other compensation from the links on this page.
Caltrop – Home or Bug Out Defense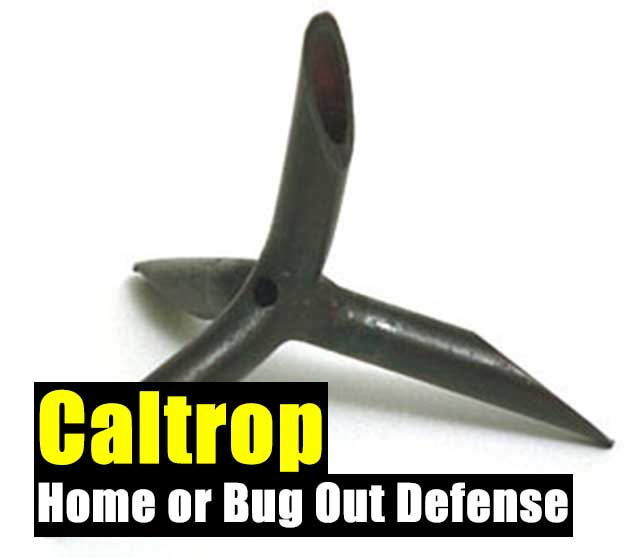 The Caltrop is a weapon made up of two or more sharp spikes or spines arranged so that one of them points upward from a stable base. Caltrops serve to slow down the proceeding of horses, war elephants, and human troops. It was said to be particularly effective against the soft feet of camels.
These were very painful if stepped on and were spread all throughout battle fields. They also were deadly because if stepped on it would cause a bad infection that would cause a slow agonizing death. They also have been used in modern times. In the Vietnam War the Vietcong put them into booby traps. If an American soldier was punctured by one he died from infection almost 90% of the time.
Caltrop – Home or Bug Out Defense