SHTFPreparedness may collect a share of sales or other compensation from the links on this page.
During a collapse that forces people to leave their homes and execute some form of bugout process, many people are going to look to the natural world for answers. Many are going to move into the woods and make an attempt at living off the land.
Living off the land is no easy feat. Aside from just finding enough food to keep you alive, you are also going to need to work on things like keeping warm, staying dry and repairing all sorts of things. This could also be combined with an effort to stay relatively quiet during it all. If there are other hostile people around you it could be the difference between life and death.
Many people plant to do some form of hunting or trapping in order to get the food resources they need. This is a great idea. Particularly the trapping angle. If you are trapping then you are catching food while not even actively pursuing it.
Of course, what you do with that animal once its trapped is what really matters. Do you know how to remove the hide so that it might be useful to you? Do you know how to cook the meat so that your family will enjoy it. I know its supposed to be survival but eating is an important morale boosting process.
The thing about game meat is that it can be made into exquisite recipes. If you over cook it, it can also turn into shoe leather that might be better used to fashion arrowheads to a shaft!
With game meat its all about practice. You have to know what part of the animal should be cooked which way and how to best execute that. You also need to be able to do that over a fire! Which is a skill many don't possess.
---
Bonus: Root Cellar That Can Be Used as a Bunker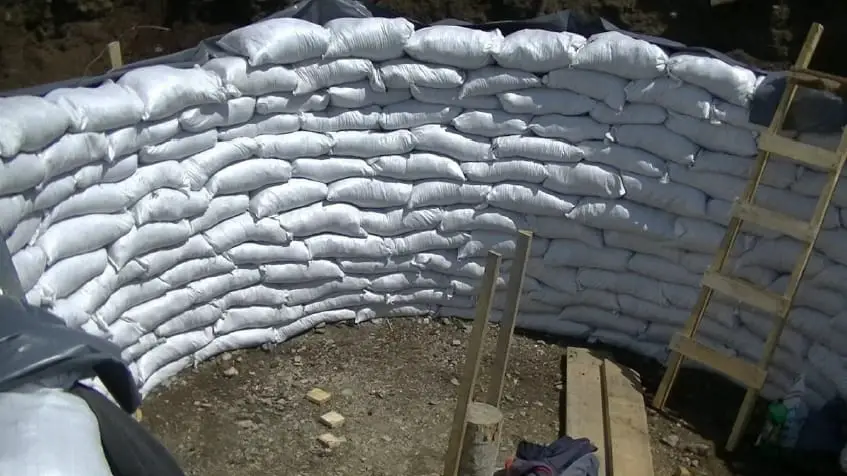 If you can't afford the box culvert option you can look into is building a backyard root cellar that can be used as a bunker.
If you want to learn how to build a backyard bunker like your grandparents had, without breaking the bank, then check out Easy Cellar.
Easy Cellar will show you:
How to choose the ideal site
Cost-effective building methods
How to protect your bunker from nuclear blast and fallout
How to conceal your bunker
Affordable basic life support options
Easy Cellar will also show you how a veteran, with only $421, built a small nuclear bunker in his backyard.