SHTFPreparedness may collect a share of sales or other compensation from the links on this page.
One of the great wonders of my prepping experience is how the bugout got so familiar. How on earth did we concern ourselves more with the act of leaving our house than the act of getting back home to our house?
Its a sad thing to admit but we spend way too much time away from our home as-is. Most of us spend 50-60 hours a week just at work. Can you imagine that? Its the reality and its something we as smart preppers must consider.
Your home is your number one survival investment. Think about it. Over time shelters have gone from being mud huts to concrete based bricks structures that are capable of enduring the worst nature can throw at us. This is a remarkable evolution of shelter.
So why are preppers so quick to run away from it all? Let's focus on getting back to our home with some tips on your Get Home Process.
GHB
Above all, you are going to need a get home bag in your vehicle. This will be an extension of your preparedness that follows you everywhere. Most people lament about not being able to be prepared at work. The get home bag is the best way to carry preparedness with you and it will be your best answer to get home in a disaster.
Rudimentary Navigation
Basic navigation skills are essential. You need to be familiar with the main roads and rivers in your area. Major landmarks and the locations of them are also very important. You need to be able to identify where you are and how to make your next move.
Fitness
Perhaps the most overlooked thing when it comes to getting home is the ability to physically do the walking. Can you row a boat upriver to get home? What about walking 20 miles with a backpack? We have to be able to do these things.
---
Bonus: Root Cellar That Can Be Used as a Bunker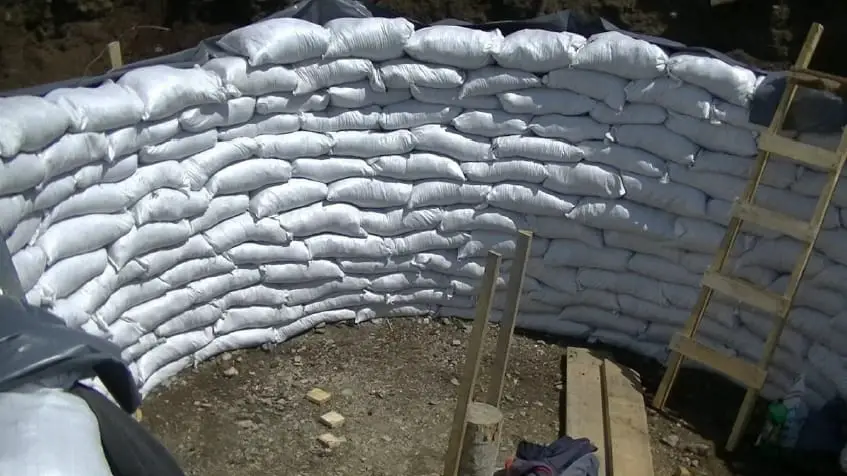 If you can't afford the box culvert option you can look into is building a backyard root cellar that can be used as a bunker.
If you want to learn how to build a backyard bunker like your grandparents had, without breaking the bank, then check out Easy Cellar.
Easy Cellar will show you:
How to choose the ideal site
Cost-effective building methods
How to protect your bunker from nuclear blast and fallout
How to conceal your bunker
Affordable basic life support options
Easy Cellar will also show you how a veteran, with only $421, built a small nuclear bunker in his backyard.