SHTFPreparedness may collect a share of sales or other compensation from the links on this page.
Fuel is critical to survival. Even if you have a modern home with insulation you will still be cold in without something generating heat.
This is true in most winter climates of our nation. Understanding firewood as a long term survival fuel is critical. If you find yourself in a wilderness survival situation getting your hands on the wood and getting it burning is critical.
You will not concern yourself with the type of tree it's coming from or whether or not it's seasoned.
Still, in firewood as a fuel situation, you are going to have time to plan. What trees do you choose and how do much wood do you need to make it through a winter?
Dont forget about curing that firewood! That takes some time, too! What other things can firewood do for you in a survival situation?
Charcoal
A very important part of survival is the charcoal you make from burning wood. This can be used for making things like water filters but can also be used to create serious heat and even forge metal. Charcoal is a powerful ingredient.
The ashes of fire are important for making lye which is a key ingredient in soap making.
Smoking
The means of preserving meat through smoking is very important. If you are in a grid down situation you will not have a means of keeping the meat cool and safe from decay. Smoking will help you with that.
Barter
If you have a firewood process that includes a plentiful source of trees, the tools to cut that wood and a way to transport it, you have a little business in SHTF. Now you can offer up firewood to many people That is something that can go a long way when it comes to creating a flow of goods from others in a barter situation.
---
Bonus: Root Cellar That Can Be Used as a Bunker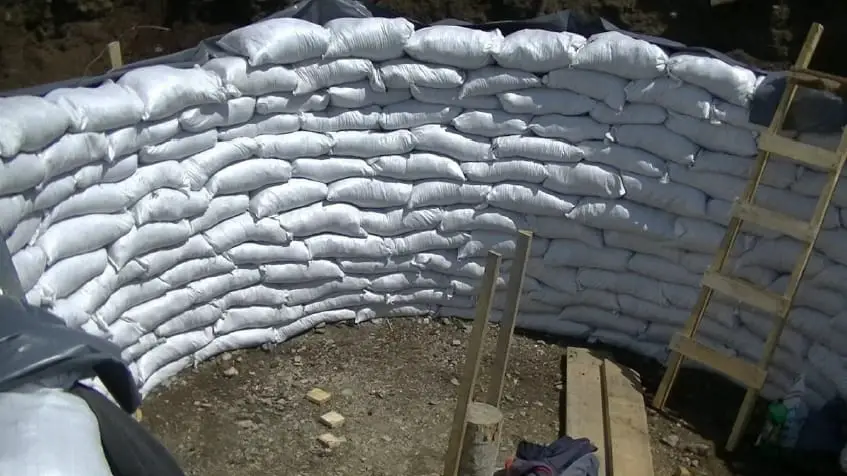 If you can't afford the box culvert option you can look into is building a backyard root cellar that can be used as a bunker.
If you want to learn how to build a backyard bunker like your grandparents had, without breaking the bank, then check out Easy Cellar.
Easy Cellar will show you:
How to choose the ideal site
Cost-effective building methods
How to protect your bunker from nuclear blast and fallout
How to conceal your bunker
Affordable basic life support options
Easy Cellar will also show you how a veteran, with only $421, built a small nuclear bunker in his backyard.