SHTFPreparedness may collect a share of sales or other compensation from the links on this page.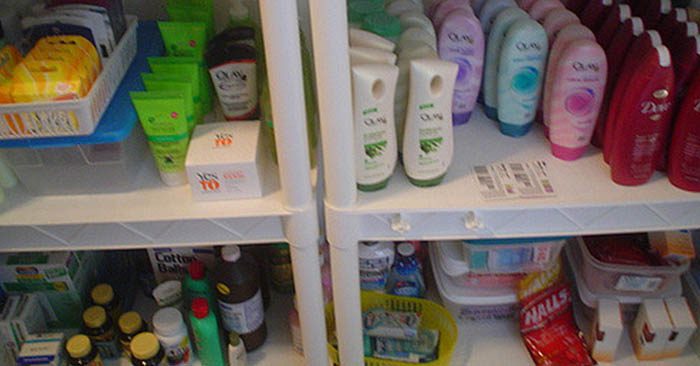 I am not sure if (or when) a natural or man-made disaster may hit our area but we wanted to make sure we have the necessities of life in our home. Who knows how long the power, gas, phone lines, grocery stores will be shut down following an emergency situation.
If we were unable to go to the store for an extended period of time, here are a few random items we found in our shopping trip that may come in handy following an emergency. If you have items that may be helpful to keep well-stocked, feel free to leave a comment so we can benefit from your preparedness efforts.
Items:
Toilet Paper – could you ever really have enough?? Watch for TP to go on sale each week on Deals to Meals to know when you should stock up
Paper Towels
Cleaning supplies (409, Windex, Clorox Bleach, Pine-Sol, etc.)
Q-Tips
Candles
Thick Rope
Toothpaste and Toothbrushes
Batteries – you can't have enough! It's only when there is a power outage when you really appreciate how important and comforting light is.
Insect Repellent
Deodorant
Shampoo & Conditioner
Feminine Hygiene Products
LED Lanterns–these are the coolest! They will run 1,000 hours on one set of D batteries
Hand Sanitizer
Diapers, wipes & baby formula (couldn't live without these!!)–it is also a good idea to have cloth diapers on hand just in case you run out of diapers
Shaving Cream & Extra Shavers (hey..our hubbies can still look nice in an emergency) 😉
Liquid and Hand Soap
Extra dishwasher and laundry detergent soap
Carbon monoxide detector that runs on batteries
Extra propane, camping stoves, butane stoves and other ways to cook & use your food storage
Sun Oven
Extra medicine:
Adult Pain Relievers
Children's & Infants Pain/Fever Reducer
Cough Drops
Anti-itch Cream
Sore Throat Spray
Cold / Cough Syrup
Flu Medication–TheraFlu, etc.
Airborne
Extra Multi-Vitamins
Allergy Medicine
Neosporin
Masks
Thermometer
FREE survival stuff (just pay for shipping)
Can you think of more items? I must have missed some. I would love to add your items to this list so please head on over to our Facebook Page here and leave us a comment. 🙂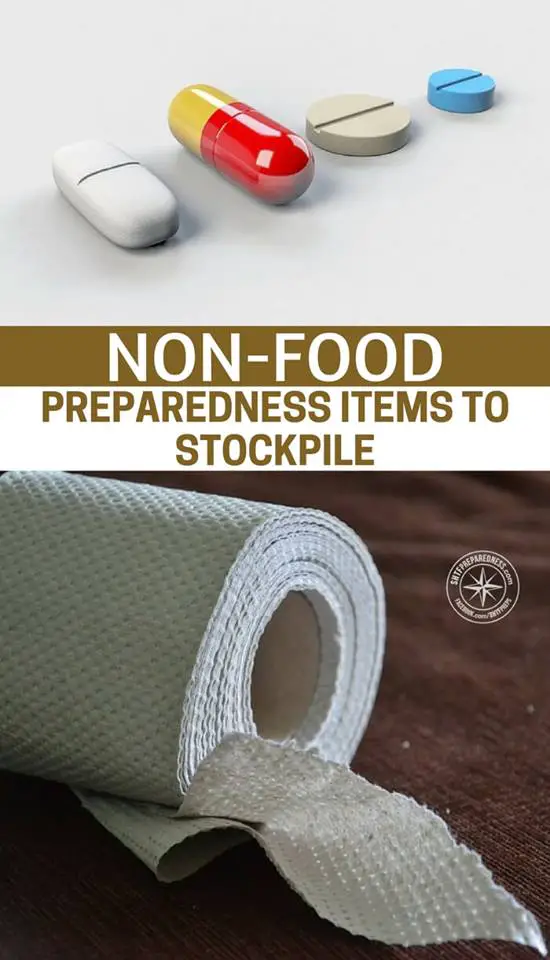 ---
Bonus: How to Make Pemmican, the Original Survival Food
Invented by the natives of North America pemmican was used by Indian scouts as well as early western explorers.
Native Americans spent a great deal of time on the go and depended on having portable, high-energy, highly nutritious, and filling foods that would last for long periods of time without refrigeration.
Pemmican is a portable, long-lasting, high-energy food. It's made of lean, dried meat that's crushed into powder and mixed with hot, rendered fat. This makes it one of the ultimate foods to have stockpiled for when SHTF or disaster strikes.
People really should avert their gaze from the modern survival thinking for just a bit and also look at how folks 150 years ago did it.
These guys were the last generation to practice basic things, for a living, that we call "survival skills" now.