SHTFPreparedness may collect a share of sales or other compensation from the links on this page.
Nuclear war is one of those things that can send even the most cool-headed individual into a downward spiral.

Image Credit: Alain Bachellier via Flickr
It's because of the overwhelming power and the damaging effects of radiation. Its also because we all know about maniacs who also have nukes.
Even more terrifying are the ones we don't know about. When will a group like ISIS get their hands on the right weapon and place it in just the right place? That is one of those nightmare scenarios.
Understanding the Blast Radius
If you are within the blast radius of a modern nuclear weapon, you are going to die or be so injured/burnt/radiated, that you will wish you were dead. You know, there are accounts of people in Japan, after the bomb, just walking around zombified in a burnt, blind and radiated state.
If you are outside the blast radius your shelter in place plan could be paramount. You are going to have to have access to news and weather. Will the fallout come raining down on your position?
If the wind is blowing from ground zero in your direction you are going to need to prepare for this.
Sheltering in Place from Radiation
The good news is that the US government has been preparing for situations like these for decades. They have a number of PDFs on topics just like these. These are filled with great information. The government just really struggles at getting this info out to the people.
Insulation is a big concept to understand. You are going to want as much between you and the fallout as possible. THings like couches, mattresses, and pillows are great ways to create insulation between you and the radiation.
Radiation also becomes less and less harmful after several hours. You are not trapped in your radiation shelter forever after a nuclear blast. However, you do need an answer for at least 7 hours.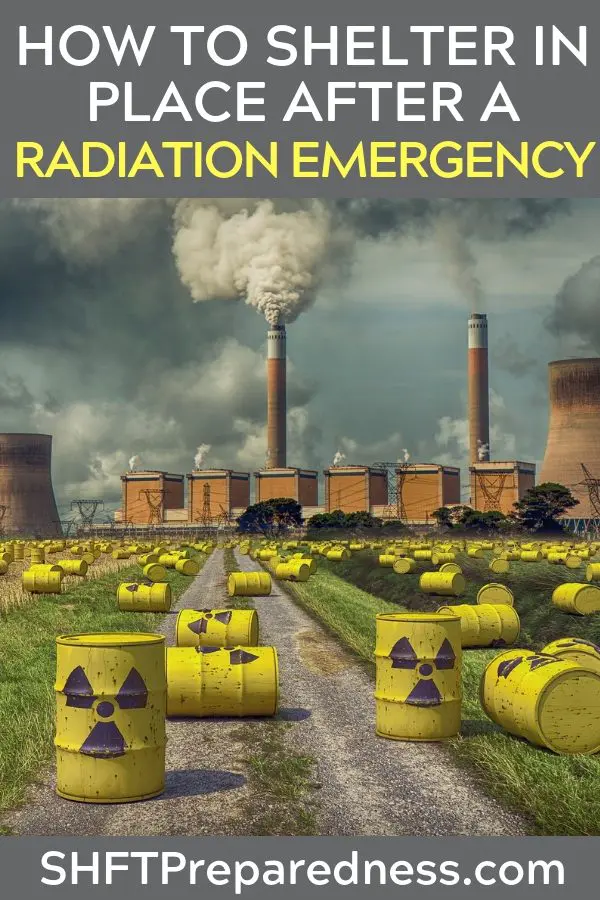 ---
Bonus: Root Cellar That Can Be Used as a Bunker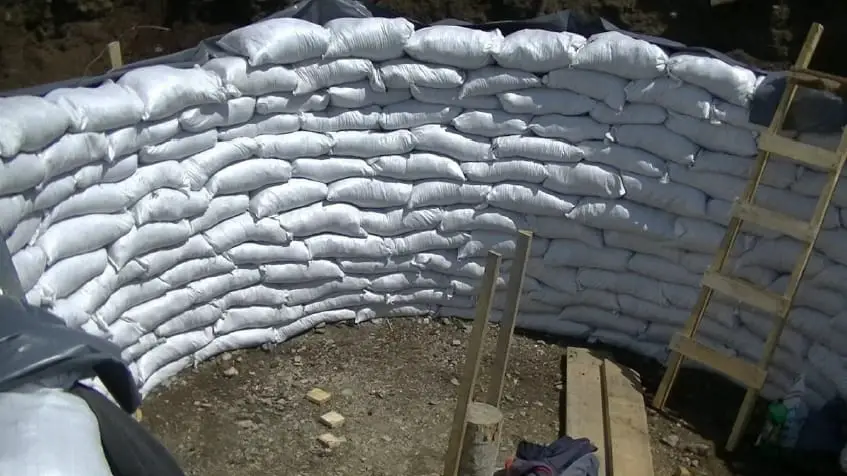 If you can't afford the box culvert option you can look into is building a backyard root cellar that can be used as a bunker.
If you want to learn how to build a backyard bunker like your grandparents had, without breaking the bank, then check out Easy Cellar.
Easy Cellar will show you:
How to choose the ideal site
Cost-effective building methods
How to protect your bunker from nuclear blast and fallout
How to conceal your bunker
Affordable basic life support options
Easy Cellar will also show you how a veteran, with only $421, built a small nuclear bunker in his backyard.