Some of the links below are affiliate links. If you choose to make a purchase we may earn a small commission at no additional cost to you.
22½ Uses for Emergency Mylar Space Blankets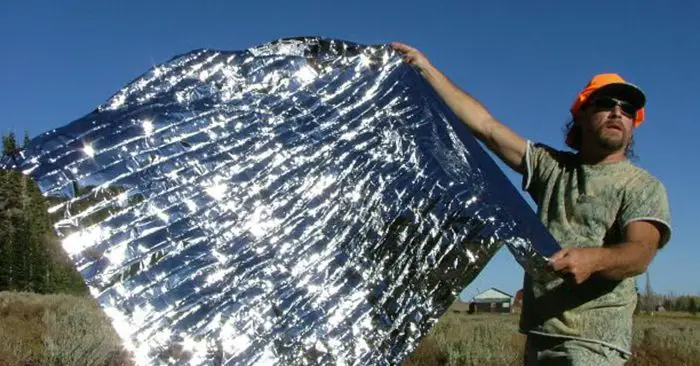 We all have a Mylar blanket in our kit somewhere. See what other 22½ Uses for Emergency Mylar Space Blankets are…
I carry 6 in my bug out bag and 4 in my car at all times. I know they can save lives when you get cold and retains and reflects 90% of your body heat, they are mildew resistant  and will not crack or shrink, making this one of the lightest ways to keep warm in an emergency. I have these Mylar blankets >> Mylar Emergency Thermal Blankets
I found a great article where it shows you 22 and a half ways to use a Mylar blanket and I will be honest, some of them I NEVER would have thought of. Bookmark or print this one… It may just come in handy one day!
If you liked this post, maybe you will like some of our others, you can check some related articles below or search via categories on the right. 🙂
22½ Uses for Emergency Mylar Space Blankets