SHTFPreparedness may collect a share of sales or other compensation from the links on this page.
Hopefully, the answer to this question is easy for you. I am sure, because of the holiday, there are some people who are going to say, 'nothing' but that is never a good thing.
If you have the ability to do something small for prepping you should do it every day.
At the least, you should be doing something to affect your preparedness at least once a week. Now, most people think this means buying. They think I mean money but that is just not the case. In fact, buying is the rarest of things you should do to affect your preparedness.
Skills, learning, writing, planning, shooting, hunting, fishing are all things most can do without much investment at all. These are the things you should be doing much more often than hitting the BUYNOW option.
Free Stuff
As mentioned you dont need to spend money to get prepared. Look at things like writing plans and preparing your body physically. These things go a long way. What about talking to neighbors and getting them on board in case of disaster.
Cheap Stuff
How about the cheap stuff. There is always something cheap to put away. One of the cheapest things FOOD! 10 boxes of pasta are going to cost you 10 dollars if you know where to shop. That can make a world of difference.
Simple gear like ponchos is another example of great preps for cheap.
Deciding on a Weekend Gear Purchase
How do you decide what to buy? Well, look at three things you want real bad and ask yourself one thing:
"Will I use this in the next emergency?" Whichever purchase will help you in the next emergency is the one you want.
A bunch of stuff will never get you as far as a bunch of knowledge. What did you do to prep this week?
---
Bonus: Root Cellar That Can Be Used as a Bunker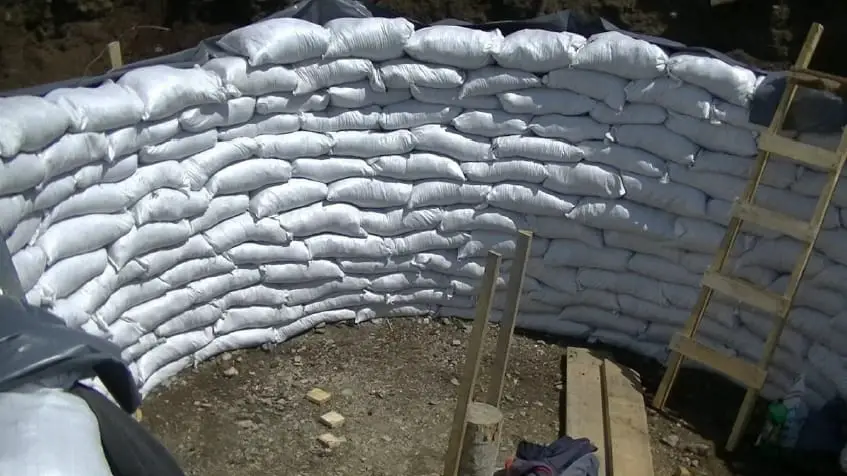 If you can't afford the box culvert option you can look into is building a backyard root cellar that can be used as a bunker.
If you want to learn how to build a backyard bunker like your grandparents had, without breaking the bank, then check out Easy Cellar.
Easy Cellar will show you:
How to choose the ideal site
Cost-effective building methods
How to protect your bunker from nuclear blast and fallout
How to conceal your bunker
Affordable basic life support options
Easy Cellar will also show you how a veteran, with only $421, built a small nuclear bunker in his backyard.