Some of the links below are affiliate links. If you choose to make a purchase we may earn a small commission at no additional cost to you.
With the loss of our freedom in terms of our privacy and our ability to live a life that is not tracked by business and government it's hard to understand OPSEC in 2019.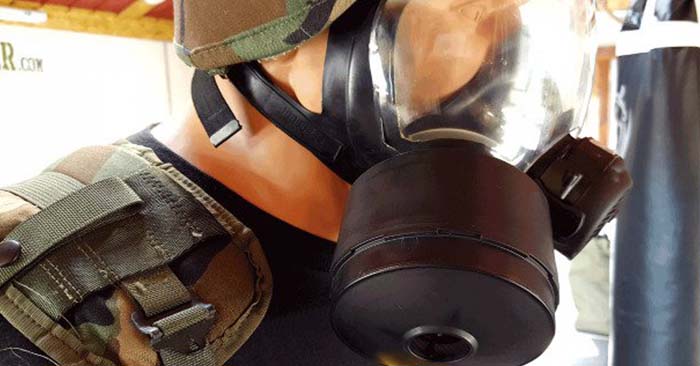 With electronic buying and tracking it's nearly impossible to even consider operational security and hiding your preps in the modern age.
Now, you might not be concerned with the world knowing what you store or what you prep but what if you are a person who needs to keep quiet about it all? What preps are you hiding and how are you hiding them.
You know, there is a way to beat the attack on our privacy and those prying into our lives to see what we are using to prepare for the next disaster. The best way is to push as many people down the prepping path as possible. So many, in fact, that OPSEC will no longer be necessary because you are going to be talking about food storage around the breakroom at work.
So what are the major preps that people don't talk about today?
Arsenal
This day and age just owning a gun is a big deal in the eyes of many. In fact, its an attack on the nation if you ask the right person! So, to admit that you have a small arsenal in a large safe is enough to drive the average person into fits.
Hiding gun ownership and, moreover, the quantity of guns is common today.
Holulo Organic Vapor Full Face Safety Respirator Mask Respiratory Protection Gas Masks Paint Pesticide Chemical Formaldehyde Anti Virus Full w/Activated Carbon Respirator
Gas Masks
One of the token symbols of prepping from 2012, the gas mask is one of your only options against a serious biological attack. Some of us store them and some don't.
No matter where you fall, you ain't telling people about your gas mask!
Bunker
The biggest prep of all to hide is the underground bunker. Not that many people can afford a serious bunker but when it comes to buying, installing and owning one, nothing takes the cake quite like a bunker!