SHTFPreparedness may collect a share of sales or other compensation from the links on this page.
Is it an extinction level event? Well, I am not sure and I don't know that any scientist knows the answer to that question. It would seem that the size and scope are sufficient.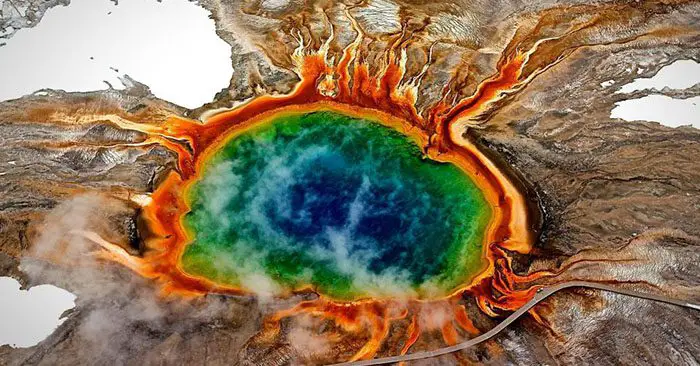 I can tell you this much when the modern world is faced with the explosion of Yellowstone it will change the entire planet. The North American continent will be altered for a long time. Those who live around that explosion will be incinerated and the sun might be blotted out for years by the ash.
The Yellowstone supervolcano is one of the most terrifying natural disasters that can happen in North America. For those who survive they will find that things like the power grid and the major infrastructure are gone.
We wouldn't be worried about global warming anymore but basic survival would be on top of the list. In a situation like this, you will have to be able to sanitize water, find food and maintain a shelter.
Sawyer Products SP2105 MINI Water Filtration System, 2 Pack, Blue and Black
Advanced Warning
What type of warning can one hope for?
We are talking about a powerful eruption that is going to incinerate areas for miles around. Of course, the massive power of this explosion is one thing. The initial effect is going to kill millions. However, its hardly going to be the worst of it all.
Instead, we are going to watch in horror as the sun gets blocked out and ash fills up peoples backyards on the east coast.
From there we will face a time where food might not grow and we have to watch as starvation and sickness take over the landscape. With malnutrition will come the potential for a serious epidemic.
Who knows if any warning would be sufficient to deal with something like this.