SHTFPreparedness may collect a share of sales or other compensation from the links on this page.
If you think seasoned survivalists of today are the only ones who can offer us advice on how to weather the coming storm you are wrong.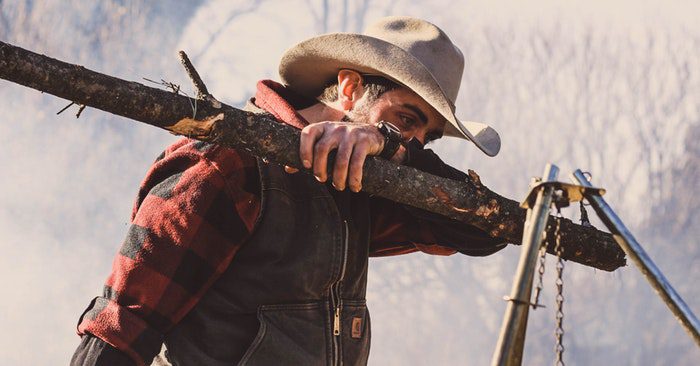 To understand this you must first consider the perilous trek from our east coast to the middle of the then unexplored nation. Cowboys were the great pioneers and they made a living on this harsh land.
Along the way, they created systems and tools that made self-sufficiency much easier.
Lets look at the living quarters of the old west cowboys and how they survived. While some of their creations and methods are not efficient anymore you will find a lot of insight and answers to some of your own questions on self-sufficiency.
Corn Broom
For basic cleaning tasks in the bunkhouse, they would use the corn broom. If you are growing corn or plant to grow corn you are going to be able to make your own brooms just like those used by the Cowboys. Look, they aren't better than the brooms available today. However, if you cannot get your hands on them, this is a good option.
Work Bench
You may not be a hands-on or mechanically inclined person today. If you need to be you will become that. This was true of the cowboys, too. They all had workbenches to fix things.
Wood Stove
Heating and cooking are important parts of your life. What are you going to do if your heater breaks or the power goes out in the cold? Installing and using a wood stove is a very important piece of the puzzle.
Wall Hung Storage
Cowboys used hooks on the inside and outside of the bunkhouse. That was because storage was important. Consider the same.
Wind Mills
Cowboys used wind power. If it's applicable you should too!