SHTFPreparedness may collect a share of sales or other compensation from the links on this page.
To the shock of many, there are localities all over America that allow citizens the right to keep and raise livestock for sustainable food sources. Even cities are changing their tune with allowing things like chickens and goats to be owned and cared for right in the suburban backyard. This is a great opportunity for the urban homesteaders and the prepper looking for self-sufficiency.
For a long time, many cities had outlawed keeping animals like chickens, in close quarters, because of the spread of disease and pests. These are legitimate concerns, particularly in the case of cities and suburbs where more people are packed in closely.
Do you think there is a place for livestock in your plans?
Chickens
If you want to get an understanding of the brutality in nature as well as eat quality eggs each morning or even look into slaughtering your own meat, chickens are great to keep. They are ruthless little birds but are nice to people. They will sweep across your backyard and eat anything that moves.
Their eggs are unparalleled when it comes to taste and quality. Add one rooster, if you are allowed, and you can have chickens in perpetuity.
Goats
Goats are no joke and if you don't have the space for them they can eat your yard down to dust. However, some breeds will also provide you with milk. There is a lot to consider when it comes to goats. They need a good, sturdy place to sleep and seek shelter.
Rabbits
Rabbits are prolific breeders and they taste great! Their fur makes incredibly warm hats, gloves, etc. Keeping rabbits is definitely something to consider. Of course, they are so cute it can be a challenge to kill them when the time comes.
Since the Neolithic age, we have been keeping animals in pens and using them to make our lives easier. It's not all bad for the animals. They get a safe place to live where they are protected from predators. We get a sustainable food source.
---
Bonus: Root Cellar That Can Be Used as a Bunker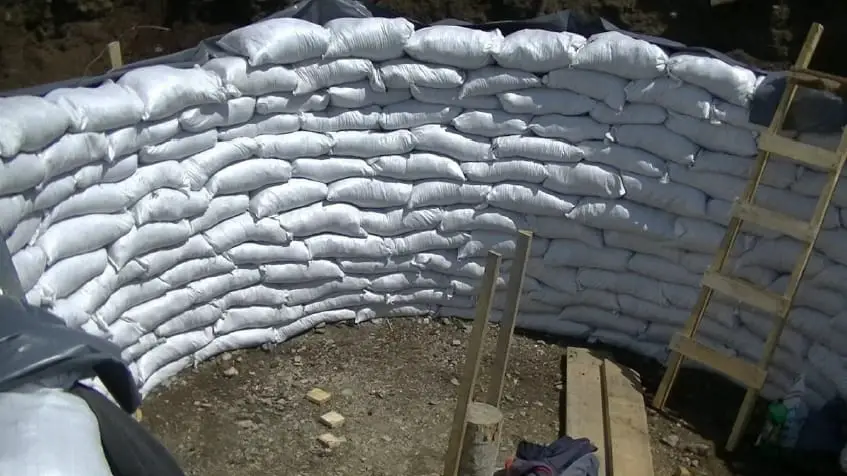 If you can't afford the box culvert option you can look into is building a backyard root cellar that can be used as a bunker.
If you want to learn how to build a backyard bunker like your grandparents had, without breaking the bank, then check out Easy Cellar.
Easy Cellar will show you:
How to choose the ideal site
Cost-effective building methods
How to protect your bunker from nuclear blast and fallout
How to conceal your bunker
Affordable basic life support options
Easy Cellar will also show you how a veteran, with only $421, built a small nuclear bunker in his backyard.