SHTFPreparedness may collect a share of sales or other compensation from the links on this page.
With the spring upon us there is time to seek out new hunting spots for the fall or even take advantage of some spring hunts, depending on your area. Some people get a shot at antlerless deer in the spring and some also get late archery seasons.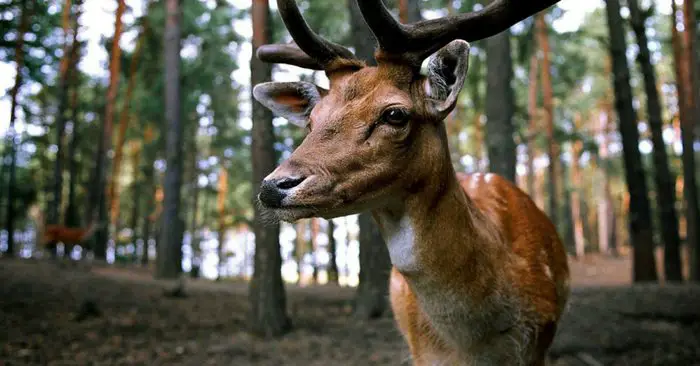 You will also find that there are a number of methods that you can employ in scouting in the spring that will help you out in a big way come the regular deer hunting seaons.
Prints & Droppings
While it might seem like you could find deer by following hoofprints, you have to remember that those prints could be weeks old. You will want to seek out fresh droppings along with prints to get a feel for whether or not this is a viable sign.
Food Sources
Remember the food sources you scout in the spring will be in their infancy if they are spots that you are going to set up on in the Fall be sure that you spend time seeking out these areas where fall foods will be when you return.
You will be looking for agricultural field edges or hardy grasses that might survive an early frost. If you return to a food plot to find its been destroyed or eaten you will not be able to take advantage of that.
Trails
One of the most effective means of scouting deer in the spring is to find trail corridors and intersections. This comes from following deer paths until you see them intersect with other paths. These are travel corridors for deer. If you can find a location where multiple trails meet it can be incredibly effective.
Think of it like traveling on a long country road and moving into a city. Suddenly there are many more roads intersecting and the population increases.