SHTFPreparedness may collect a share of sales or other compensation from the links on this page.
Fire is the survivors best friend. It brought us through the ice age! Without it we would have frozen to death and humanity would have been over!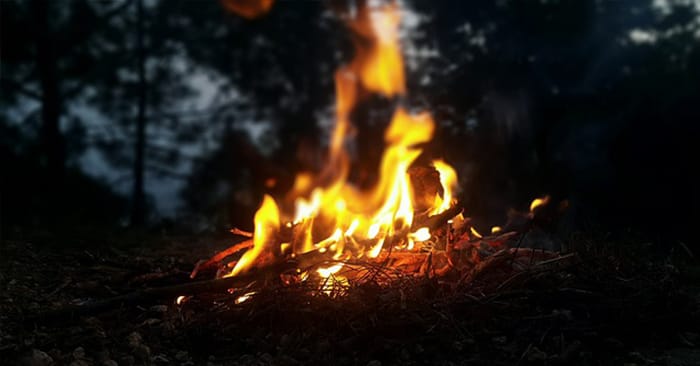 There is an art to starting fire.
I used to think that fire was all about the spark. It didn't take long for me to realize that the tinder was, maybe, the most important part of any fire. When it comes to generating the heat, you can achieve that with a magnifying glass!
If you get that ember and it burns out because of poor tinder it's back to the drawing board.
You have probably walked by the most effective material for fire starting and didn't even realize it was there!
River Birch
The river birch or paper birch is a tremendous fire starter and its papery bark is perfect for tearing up and igniting with the sparks from a Ferro rod. The bark is not only papery but it also has oily properties that burn well.
Cattails
Probably the easiest to identify tinder near the water is the cattail. The cattail is so perfect for starting a fire as the dry tuft on top is not only great to burn but if its dried a couple of days in the sun it will go so fast.
If you find them, pick a few and keep them on you.
Fatwood
Fatwood smells so much like turpentine, its no wonder this sap filled pine wood is such a great fire starter. At the crooks of trees or in the root ball of fallen trees, you will find the most fatwood. Harvest it when you find it and slice it into thick matchstick-sized pieces.
You can use the stick to make a fire burn better or you can use your knife to scrape some shavings from the fatwood that will ignite from your spark.