SHTFPreparedness may collect a share of sales or other compensation from the links on this page.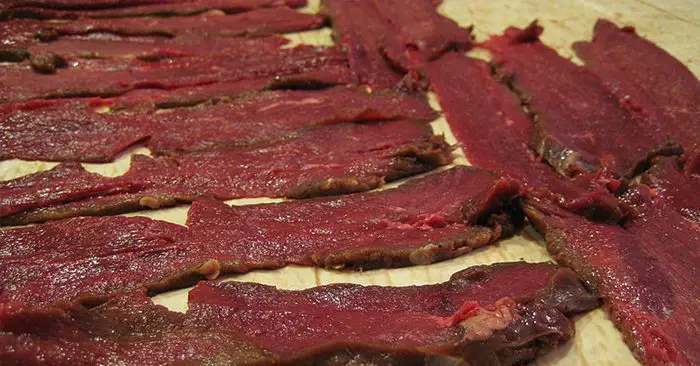 When you harvest game on a regular basis, you are eating good! In fact, you could argue that you are eating better than anyone else on the planet. Designer steaks and farm-raised fishes pale in comparison to the fresh food that comes out of the forest.
While high-level chefs are always seeking out new ways to do things and make things more delicious, some of those backwoods hunters have great recipes of their own!
Jerkey
If you are not capable of preserving food it's going to be a problem. A great success in survival is bagging a big animal. A great failure is allowing that meat to go bad because you do not know how to preserve it. Understanding the process of salting and drying meat is one of the easiest and most crucial methods in meat preservation.
Jerky is a great method if you are a beginner in food preservation. It's also a great method if you don't feel like breaking out the smoker and getting into that.
Air Dry Curing
If you take the ham of a deer and cover it in salt for 30 days, maybe add a splash of brandy, you can air-dry that ham for 6 months and it will eventually dry out like Proscuitto! You have to pick the time of year wisely. fall to spring is best.
Sausage
Griding up some undesirables and some quality meat with sage, garlic and cracked black pepper will make you some of the best breakfast sausage you can ever imagine. Add plenty of pepper and chili flakes if you like it hot!
You can also make savory sausage for dinner. The sky is the limit on how you choose your sausage just be sure you add some pork fat or other kinds of fat to the mix. This makes it easier to eat and more delicious.