Some of the links below are affiliate links. If you choose to make a purchase we may earn a small commission at no additional cost to you.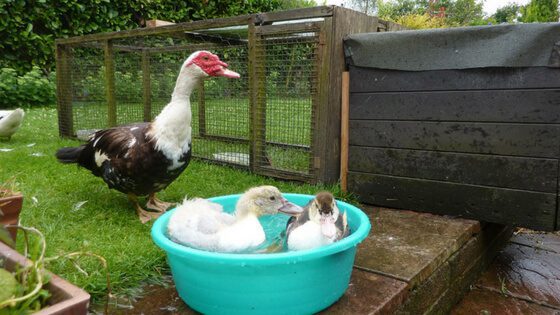 Chickens are easily the most popular animal among homesteaders. Even urban homesteaders–who usually only have a small backyard–probably have some chickens running around. And why shouldn't they? Chickens produce eggs and meat, and they're fairly easy to take care of.
But why should chickens get all the love? There are many other birds that are worth raising. For example, ducks might be a better choice than chickens if you live in a cold or rainy climate. Chickens will hide in their coops in that kind of weather, but ducks will go out to play. Plus, most duck breeds lay as many eggs as chickens, anyway.
In this article, we'll learn about several birds besides chickens that are great for homesteaders. We'll also take a look at some birds that you definitely should not raise. Obviously, chickens are great, but on the off chance there's a bird that would better suit our needs, you should know about it.
5 Birds (Besides Chickens) That Are Worth Raising