SHTFPreparedness may collect a share of sales or other compensation from the links on this page.
Speaking at an energy conference in Stavanger, Norway, on August 29, Tesla CEO Elon Musk reiterated a claim that he made earlier this year: "I think we need to use oil and gas in the short term, because otherwise civilization will crumble."
Amid an energy crisis in Europe — which some anticipate will get much worse in the winter — high gas prices, and a grid rendered more unstable in the U.S. by reliance on so-called sustainable energy, Musk claimed that "we actually need more oil and gas, not less."
Though he indicated that "we have a clear path to a sustainable energy future," it is not a path that can be tread quickly. Musk said the transition "will take some decades to complete."
That transition is by no means a simple or an easy one. The Tesla CEO noted that it is one "of the biggest challenges the world has ever faced."
Musk's theme of civilizational collapse as a response to a premature transition off of fossil fuels is taken up in scientist and policy analyst Vaclav Smil's recent book "How the World Really Works." Although Smil discusses the impact more broadly, he zeroes in on our food supply's link to fossil fuels: "Our food supply — be it staple grains, clucking birds, favorite vegetables, or seafood praised for its nutritious quality — has become increasingly dependent on fossil fuels."
Smil, like Musk, anticipates a transition, but does not think it can be rushed. "Even if we try to change the global food system as fast as is realistically conceivable, we will be eating transformed fossil fuels, be it as loaves of bread or as fishes, for decades to come."
He is certain that the coming transition "will not be (it cannot be) a sudden abandonment of fossil carbon, nor even its rapid demise — but rather its gradual decline."
Keeping oil and gas flowing at current or greater levels in the interim, per Musk's suggestion, may not just keep people fed, but also serve to curb or ease massive increases in energy costs.
European politicians have set aside $278 billion to cushion the impact of the energy crisis on businesses and consumers — for whom skyrocketing energy costs have proven insurmountable in some cases. This is but one of many recent price tags and setbacks encountered as a result of an overreliance on hostile energy supply, an inability to fully pivot owing to temperamental alternatives, and more generally, on a premature transition.
According to Musk, self-sufficiency as it pertains to oil and gas is important, even to a country such as Norway, which derives the majority of its electricity from hydropower and renewables.
Musk suggested that Norway, wealthy and green as the result of its oil and gas production, should continue to drill for fossil fuels, stating, "I think some additional exploration is warranted at this time."
Musk, too, extolled nuclear energy as a form of power generation worth maintaining: "If you have a well-designed nuclear plant, you should not shut it down — especially not now."
He tweeted on August 26: "Countries should be increasing nuclear power generation! It is insane from a national security standpoint & bad for the environment to shut them down."
Countries should be increasing nuclear power generation! It is insane from a national security standpoint & bad for the environment to shut them down.

— Elon Musk (@elonmusk) August 26, 2022
Musk followed up by suggesting that some critics of nuclear power are "sadly anti-human."
---
Bonus: Root Cellar That Can Be Used as a Bunker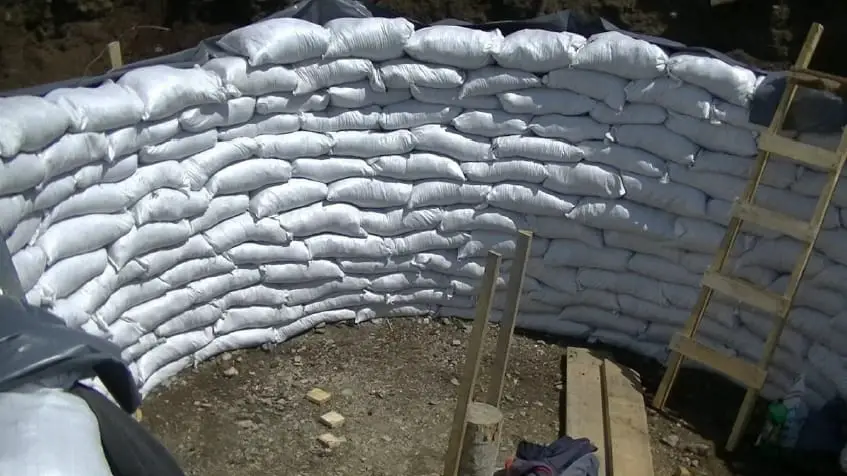 Do you remember the old root cellars our great-grandparents used to have? In fact, they probably built it themselves, right in their back yard.
If you want to learn how to build a backyard bunker like your grandparents had, without breaking the bank, then you need Easy Cellar.
Easy Cellar will show you:
How to choose the ideal site
Cost-effective building methods
How to protect your bunker from nuclear blast and fallout
How to conceal your bunker
Affordable basic life support options
Easy Cellar will also reveal how a veteran, with only $421, built a small nuclear bunker in his backyard.
Also included: