SHTFPreparedness may collect a share of sales or other compensation from the links on this page.
Democratic socialist Rep. Jamaal Bowman (D-N.Y.) was elected to represent New York's 16th Congressional District on December 29, 2020. His district, encompassing most if not all of precincts 45, 47, and 50 in the Northern Bronx region, has seen a marked spike in violent crime this year.
Fox News noted that so far in 2022, there have already been 3,396 violent crimes reported in these three precincts, whereas the total number in 2021 was 2,609. Violent crimes include rape, robbery, felonious assault, and murders committed with a firearm.
This spike in violent crime constitutes approximately a 30% rise over last year's figures.
Precinct 50 alone has witnessed a 73.8% overall increase this year, up 185% since Bowell's election in 2020.
On a list of the precincts in the Bronx with the most murders, Bowman's 47th ranks fourth highest.
Statistics indicate worsening crime elsewhere in Bowman's district. The city of Mount Vernon, for instance, has seen a 39.4% total increase, with 80.4% more grand and petit larceny and twice as many rapes. In July, Mount Vernon saw a 260% increase in robberies.
Shortly after his election, Bowman wrote, concerning American law enforcement: "A system this cruel and inhumane can't be reformed. Defund the police, and defund the system that's terrorizing our communities."
On February 12, 2021, Bowman reiterated his desire to defund the police, claiming that upon doing so, "we need to scrutinize the ones that remain with the full force of the law."
Bowman, also an advocate for reparations, had previously defined his terms: "Defund the police means defund the occupation of black bodies and the militarization of our communities."
In July 2020, around the time Bowman declared, "We don't need to hire more police," former New York City Mayor Bill de Blasio cut approximately $1 billion from the NYPD's 2021 operating budget. According to the Citizens Budget Commission, the department thus incurred $322 million in cuts. The NYPD's head count was consequently reduced by 1,163 uniformed officers. By last estimate, the NYPD's authorized uniformed headcount stands at 34,771.
Despite his calls to defund the police, Bowman reportedly requested increased police presence at his home for a period of two weeks after the January 6 incident at the Capitol.
Credits: The Blaze
---
Bonus: Root Cellar That Can Be Used as a Bunker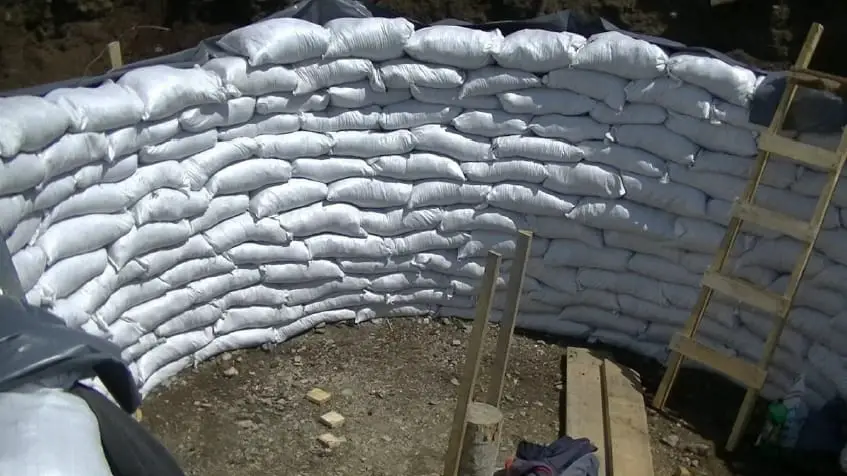 Do you remember the old root cellars our great-grandparents used to have? In fact, they probably built it themselves, right in their back yard.
If you want to learn how to build a backyard bunker like your grandparents had, without breaking the bank, then you need Easy Cellar.
Easy Cellar will show you:
How to choose the ideal site
Cost-effective building methods
How to protect your bunker from nuclear blast and fallout
How to conceal your bunker
Affordable basic life support options
Easy Cellar will also reveal how a veteran, with only $421, built a small nuclear bunker in his backyard.
Also included: